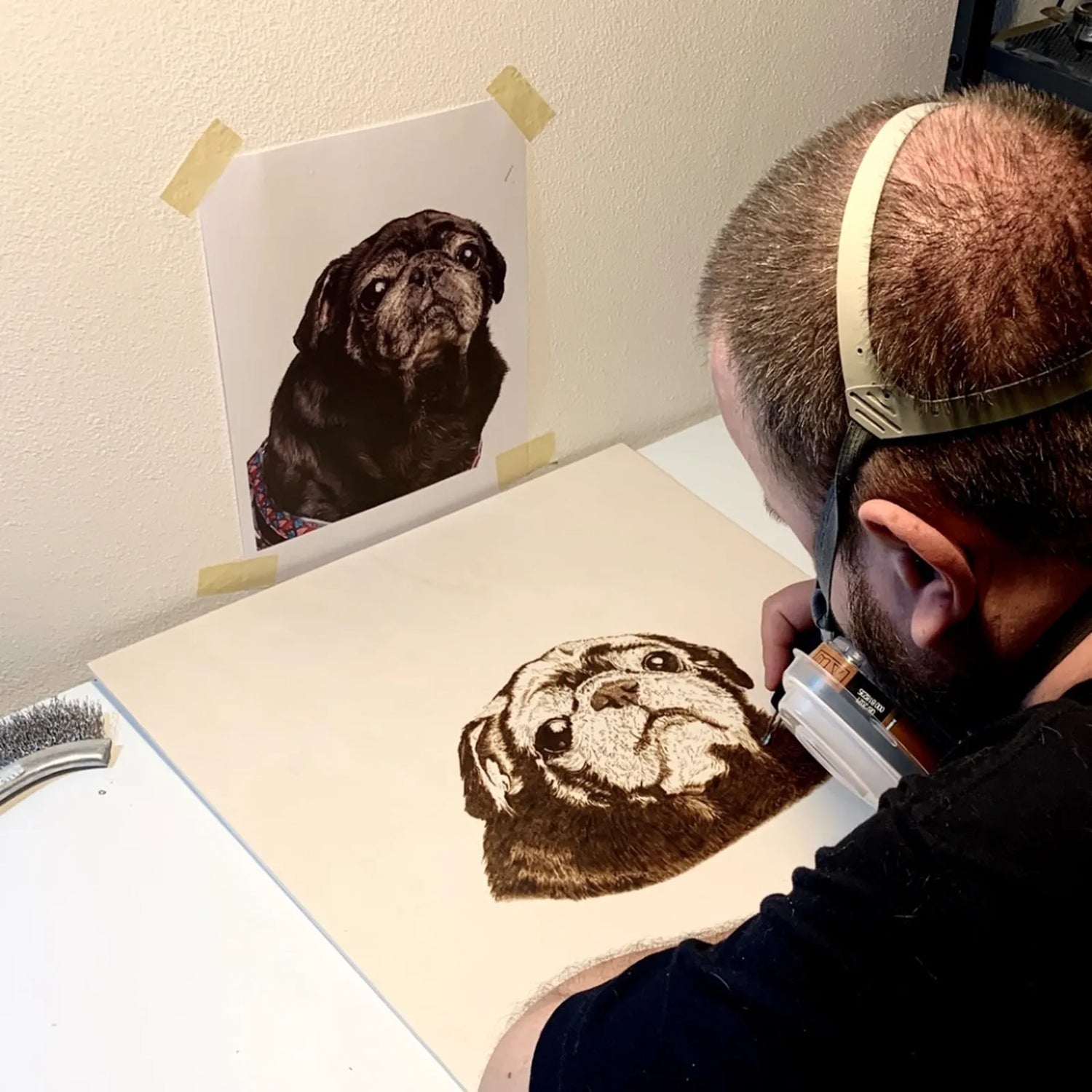 I've always held a burning passion for top-quality prints and breathtaking art designs when it comes to artwork. However, there's something even more important about art: it gives me the chance to escape the confines of my regular life, offering an escape and a sense of relief that allows me to live my life to the fullest. After all, my art is my passion and my hobby; through my wood burning designs, digital fantasy art, and creations, I strive to deliver stunning artwork to transform any space.
Who I Am
As someone who leads a busy lifestyle with quite challenging daily job, I live in a small Czech Republic village with my wife and my daughter, and more dogs and cats at any one time than I can count!
Of course, this leads to a very busy way of life, but it's something I truly enjoy – but I still need some time to put my feet up every now and then. That's where art comes in, and I've been painting and drawing using traditional methods for years to relax and comfort. However, it wasn't until 2019 that things changed when I discovered the magic of pyrography, and my outlook on art has changed ever since.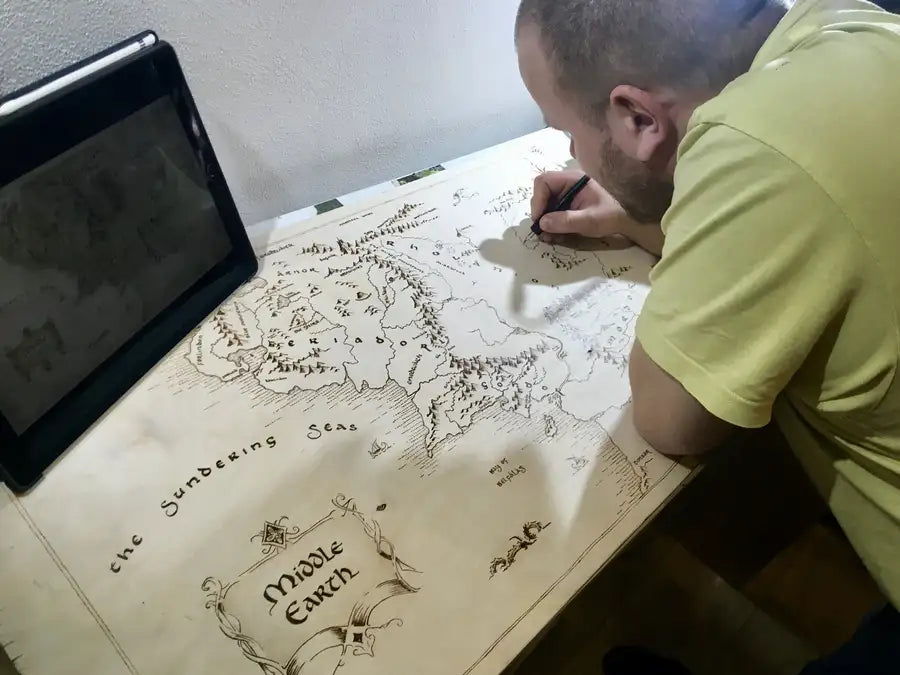 My Passion for Digital and Hand-Drawn Fantasy Art and Wood Burning Designs
Ever since I first discovered the art of wood burning and pyrography in 2019, my outlook on art has revolutionized. And while I still adore traditional art, I also adore the stunning aesthetic that I can create through these innovative new designs.
Pyrography is, at its simplest, a form of wood burning, used to create designs in place of traditional methods. I immediately fell in love with this novel approach to art, and I knew this was something I dreamed of sharing with the world.
Then, in 2021, my artwork took a shift yet again as I began to dabble in digital art. It was something I'd never tried before, but the ability to create stunning fantasy worlds and images in a whole new way inspired me to offer even more to my supporters.
All of my designs are exclusively made by hand, without the use of lasers and automated methods. After all, machines simply can't produce the same level of care and authenticity, in my opinion – which is why I hand create every single design. As such, when you order one of my prints, you know you're getting a design that's had hours of focus and creativity put behind it.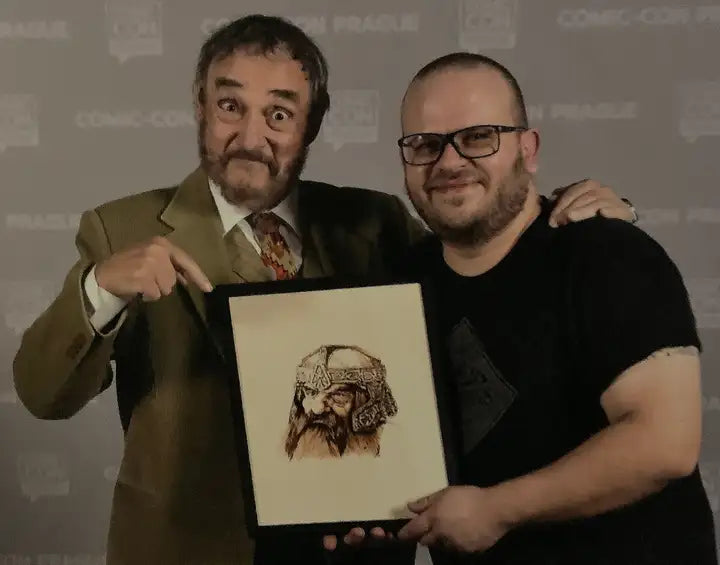 Meeting Some of the Biggest Names in the Fantasy World
Through my work, I'm immensely proud to have had the chance to meet some of the biggest names in the fantasy world, including the incredible Ron Perlman (Hellboy) and John Rhys-Davies (Gimli).
It is my dream to meet many other fantasy and sci-fi icons, and continue bringing joy to the world of fantasy lovers through my work and collection of digital art and wood burnings for sale.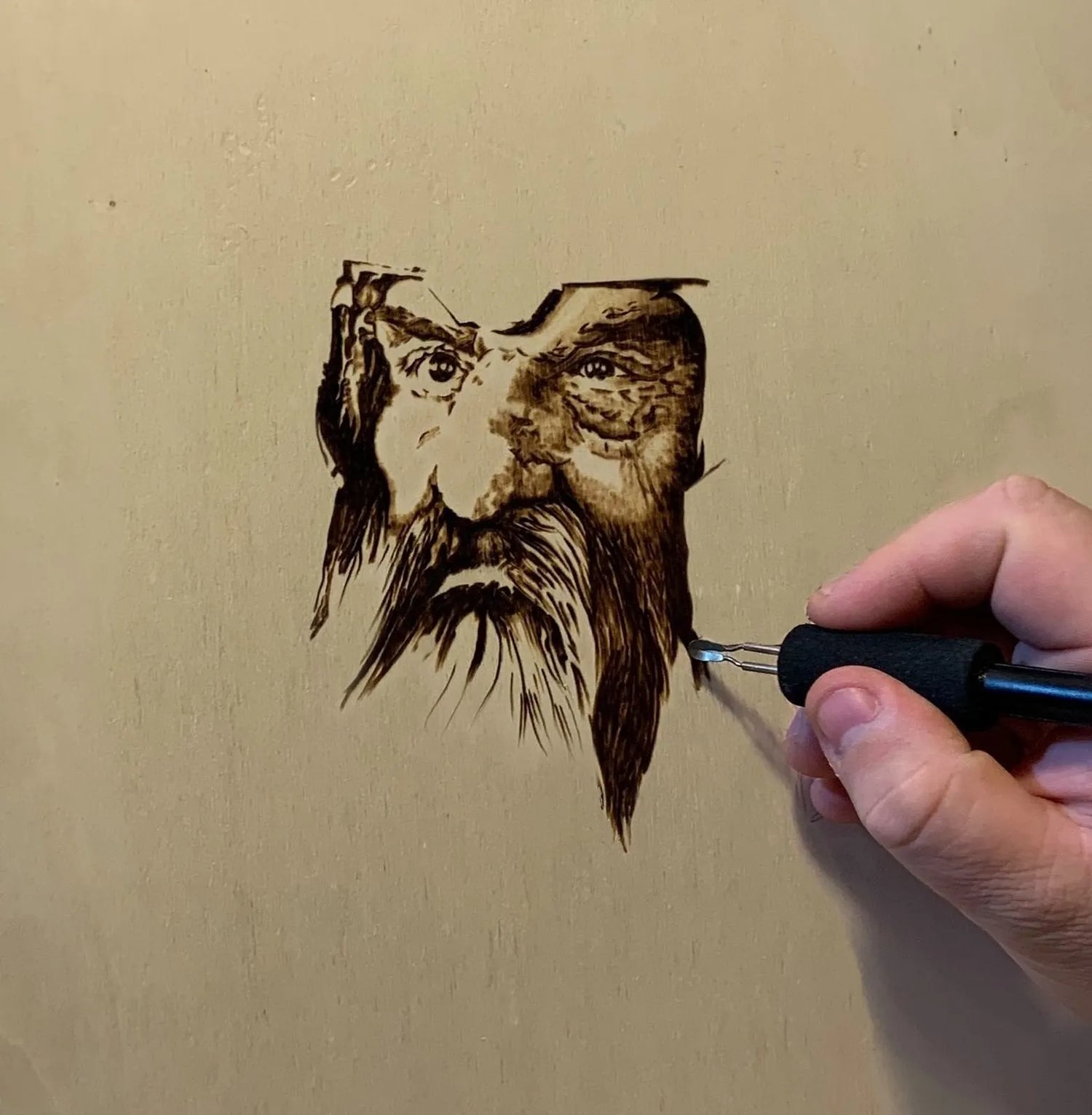 Discover my Collection of Wood Burning Designs and Digital Fantasy Art Through my Website
If you're ready to learn more about the art of wood burning and pyrography, or if you'd like to treat yourself to your very own breathtaking digital fantasy art, please don't hesitate to explore my website further, be it for wall art, for cushions or bags, or the like.
Since art is my passion and only a side hustle for me, I'm able to put an intensely detailed amount of care and attention to detail into each of my wood burning or digital artwork designs. This ensures that you'll enjoy the finest art when you choose to support what I do.
I massively appreciate each and every order, and I'm so proud to share all of my passions – for both artwork and the fantasy world – with you through my creations.